Below you'll find some short video tutorials that cover much of the information presented in Chapter Three. If you're new to perspective, or if you've glossed over the ideas that describe
how
perspective works, these videos are meant for you. Once you understand what everything means, how it's put together, and how it all works, working in perspective is mostly a breeze.
To see these videos presented in HD,
click here.
You can download a pdf version of each tutorial by clicking on the video's title.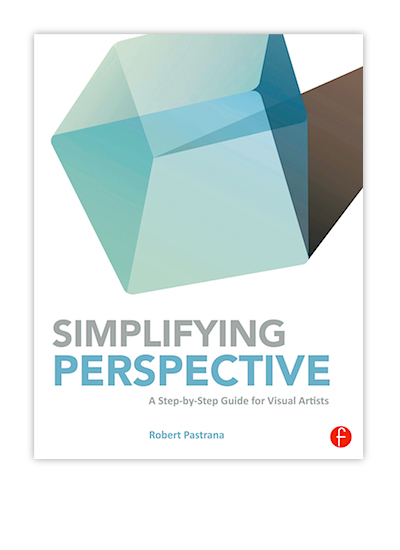 Here we'll learn what perspective does, how it helps you draw, and the three things it controls for you when you're drawing.
This tutorial introduces you to the vocabulary you'll need to understand before you start to work in perspective.
In this video, we'll learn how to represent distance for the viewer and see what the perspective setup looks like when you're drawing.
Here we talk about how vanishing points work and go through the steps needed to draw a simple box in perspective.
In this video, I go over one of the many useful perspective techniques that can help you as you sketch.